In our techMBA program for youths, we grow mindsets that have been linked to long term success, namely:
Topics Of The Empire Code techMBA Program
Apply to the Empire Code techMBA Program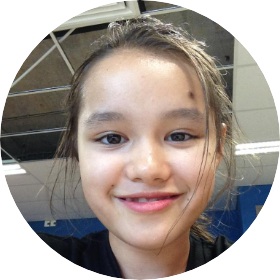 Shu-Ning
Graduate 2021
Hello, my name is Shu-Ning. I participated in the techMBA program at Empire Code. Although it was during summer holidays, a time where students get to relax, I still had a lot of fun during this program.
During my program. I feel like I learnt a lot more than I have while taking the classes. I learnt about design work, how a database works, and what React JS is. It was challenging at first, but I'm really thankful for this experience. It will for sure help me in the future.
I'd like to thank Jasmine, Jen, and Joe, of those who I have met during the internship. Jen shared a lot with me about design work and inspired me to even do some projects during my own time. Joe was always helpful when I was working on coding. Although React JS is truly not for me, I still feel like I learnt a lot.
Thank you Jasmine for always pushing me to work harder and encouraging me along the way. It was all thanks to you that I joined this program in the first place. I'd also like to thank Louis, who was never rude to me and helped me in areas where I needed help. And lastly, thank you to the whole team who helped put this together and make it work.
If I ever get an opportunity to do something like this ever again, I want to work harder, to listen carefully and take in all the information it has to offer. Thank you again for making this happen.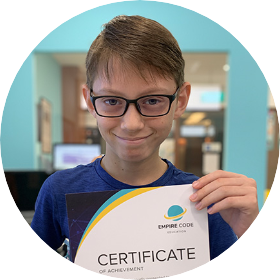 Louis
Graduate 2021
During this techMBA program, I was surrounded by mentors who were dedicated to helping me succeed in the various projects that I was assigned to work on. I was given tasks that gave me the opportunity to put things I had learnt into real world circumstances and went through the behind the scenes process of how the programming industry works, from the overall creative design to the backend technology and database.
It was very different to learning in the regular Empire Code lessons, because it developed my professional aptitude, and strengthened my personal character. I had to constantly communicate with my team and the intern that was working with me. This helped me experience how it would feel to be a professional programmer and work with a team in a live situation.
In the first week we first learnt about UX/UI design, which I found interesting and was not what I expected. In the second week we started working on live SQL databases, and in the third week created a html website and learnt the JavaScript framework React JS.
Overall I found this program highly rewarding and extremely satisfying. The steep learning curve that I was thrust into will no doubt help me improve as a programmer and a team player in the industry that I hope to one day make my career. I am very grateful to Empire Code for giving me this opportunity and in particular Shu-Ning for her constant guidance and professionalism she displayed during the three weeks.